Pod Maturity Clinics
Dewayne and I will be around after the field day to discuss pod maturity. The field day is September 5 which is early and I don't think we will have very many peanuts close to digging. But we can discuss principles. There is also a field day at the Border Belt Station near Whiteville (September 11) and Dewayne and I can spend some time early that afternoon discussing principles of pod maturity. The PVQE meets in Martin County on September 10 and pod maturity will be discussed there as well. I will plan to be at the Upper Coastal Plain Station on September 16 during the morning if anyone wants to come by and discuss digging. I will plan to be at Lewiston on the morning of September 17. You are welcome to come on those days and get a feel for pod maturity and how decisions on digging are made. Dewayne can also help with maturity clinics in your county, but his schedule will fill up fast, and after September 20 his focus will be harvesting research plots with minimal ability to help with maturity clinics. Contact Dewayne if you want assistance. Many of you already know how to handle pod maturity and recommendations on digging peanuts. I know some of you are relatively new to peanuts and would probably like some assistance.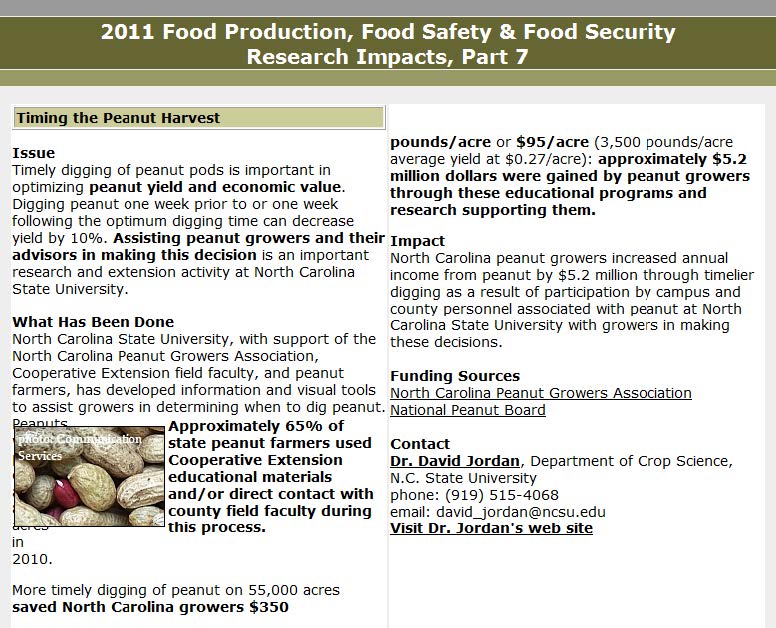 http://harvest.cals.ncsu.edu/ncars/index.cfm?pageID=5248&printable=1
Article first appeared as North Carolina Peanut Note (PNNC-2013-076)
Was the information on this page helpful?
This page can also be accessed from:
go.ncsu.edu/readext?324856