Valor SX Injury
Question or Comment:
David…Bailey…admire, valor plus dual…a starter in furrow from coastal that he has used frequently…planted 5/8…4 inches on 5/15….a lot looks like this…worse in bottoms…please help…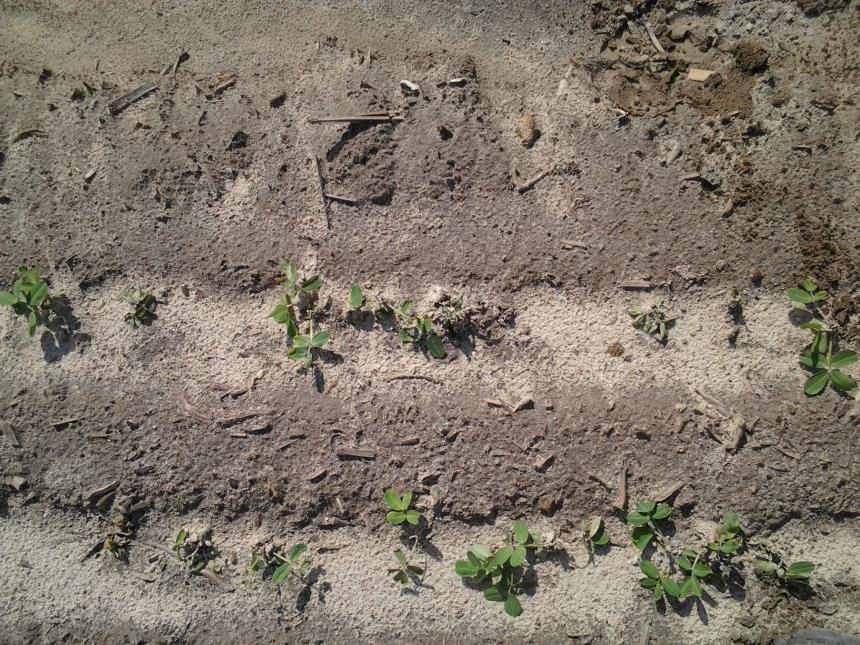 Answer or Ramble: 
Looks like Valor SX. Timing of application and rainfall was perfect for a lot of splash up. The peanuts should be okay but they will look rough for a little while. I have seen peanuts with damage like some of this and then returned to field a week later and would have sworn I was in the wrong field. Peanuts recovered quickly. Difficult to tell on stand, but peanuts will probably fill in. Need 4 plants per foot if possible but 3 will be okay. Bailey has pretty good resistance to spotted wilt.
Question or Comment: 
This may show better… emerging and then wilting immediately…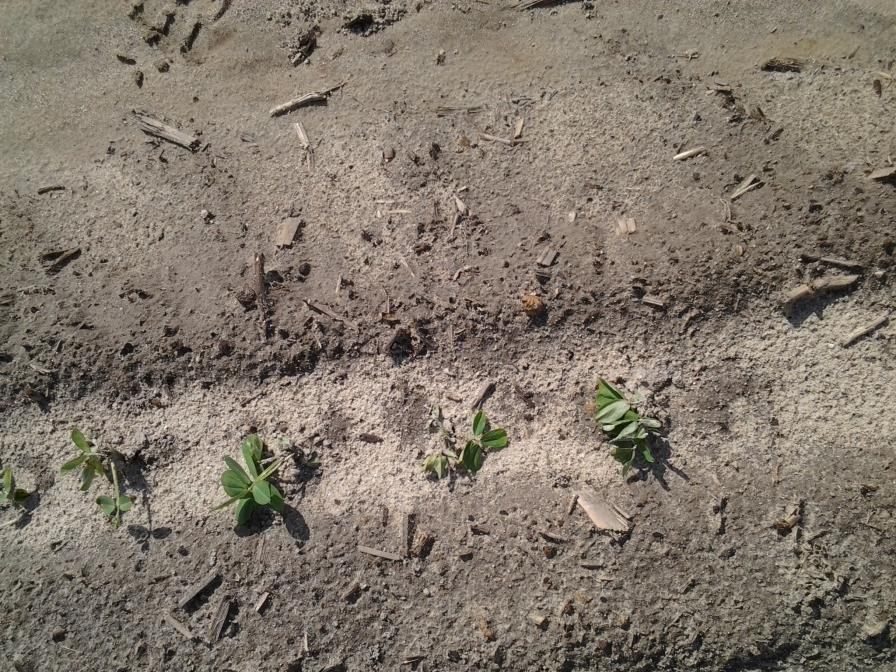 Answer or Ramble: 
This often happens with Valor SX. In my experience the peanuts will recover relatively soon.
Article first appeared as North Carolina Peanut Note (PNNC-2014-051)