Low pH Site at Whiteville
Find this article at:
go.ncsu.edu/readext?319822
If you recall Peanut Notes from a few weeks ago, here are some follow-up images. There was great concern, but now I think these peanuts will do much better than anticipated. While other peanuts in the area might be poised to do 5,000 pounds, these might do 3500 to 4000 pounds if the fall is kind and the peanuts can make up the ground. They also were planted a little late. I did not pull the sample but it could be that much of the field was okay and that the low pH (4.1) was in specific areas. The grower applied lime and also cultivated and put out gypsum. The peanuts look remarkably well from what was anticipated a few weeks ago. The leaves look like they are "rolling" in the image but this did not stand out as a concern when we were looking.
We discussed what the farmer could do from this point. It appeared that the peanuts are nodulating well and that would be concern if the pH was low across the field. I don't think additional nitrogen would push them along much given the N fixation that seems to be going on. I can't think of a foliar product that would help any and it does not look like as a rule there are any deficiencies. My recommendation would be to protect the peanuts from disease and insects as they become issues and be very patient this fall.
I will update this as the season goes by.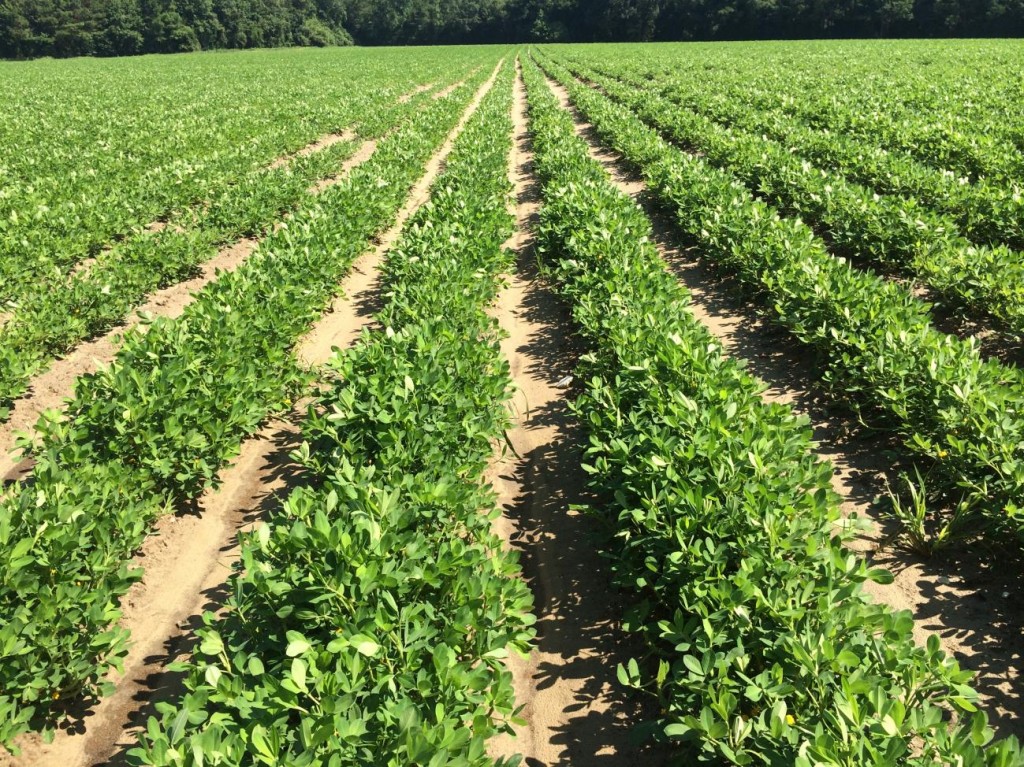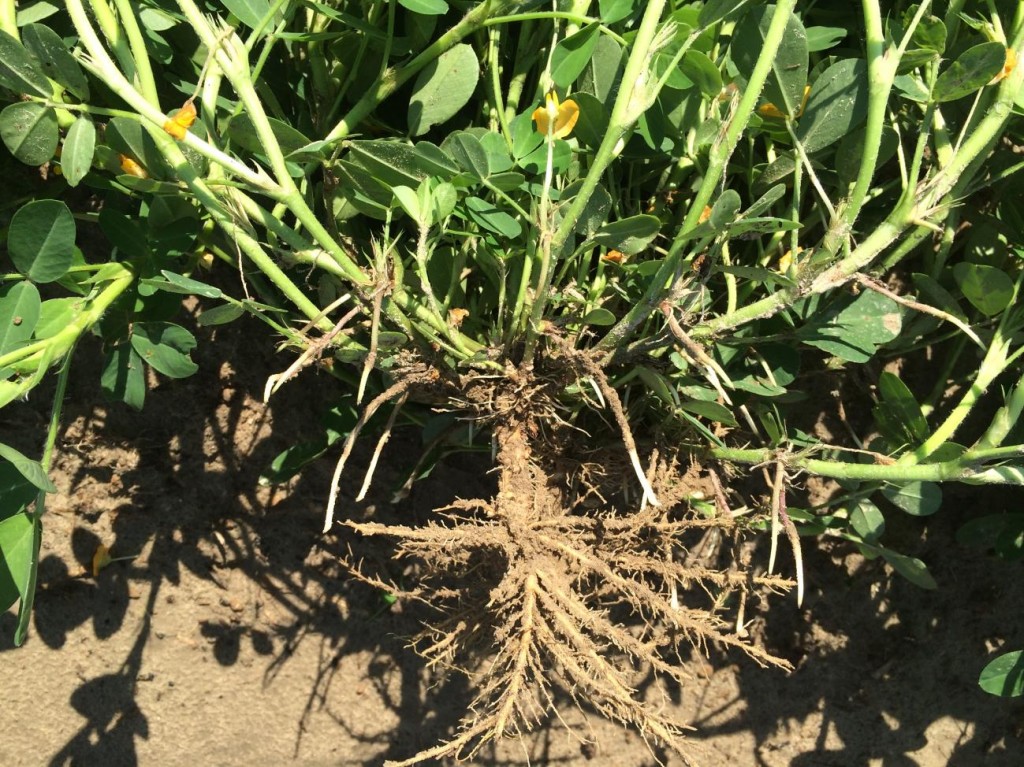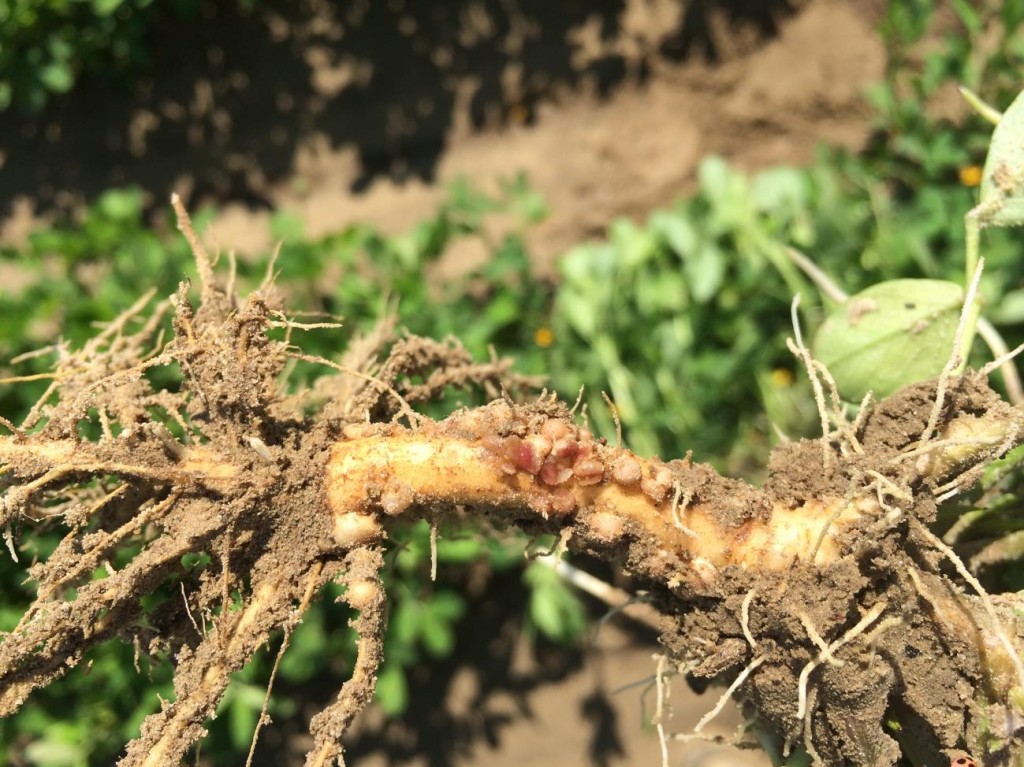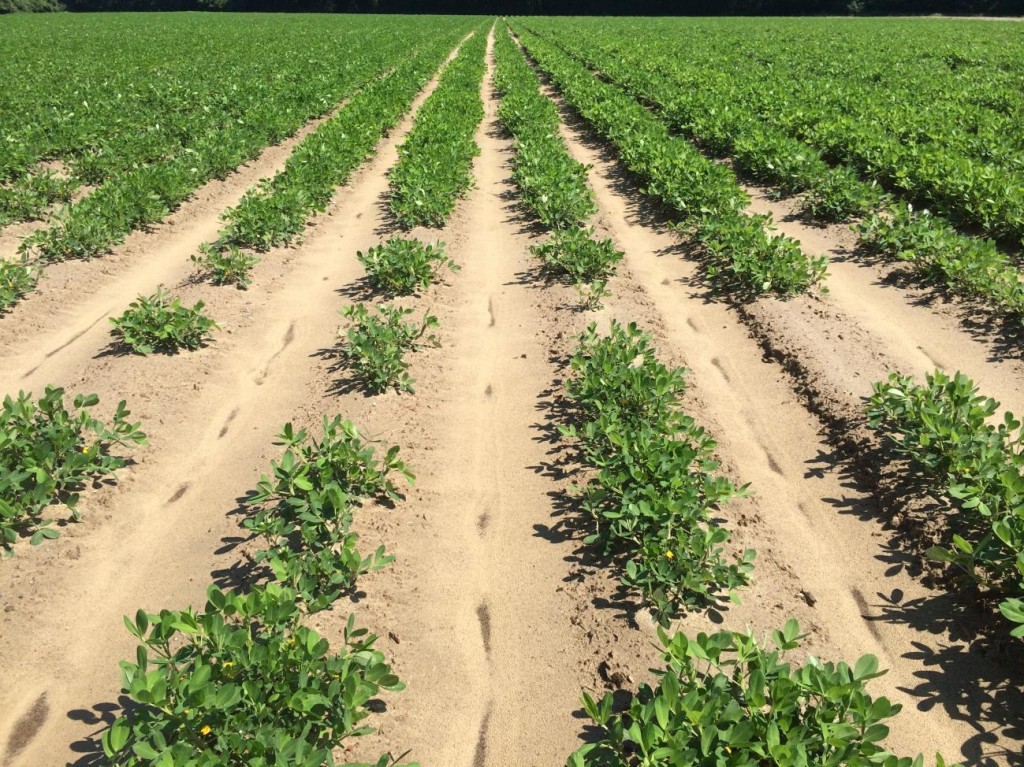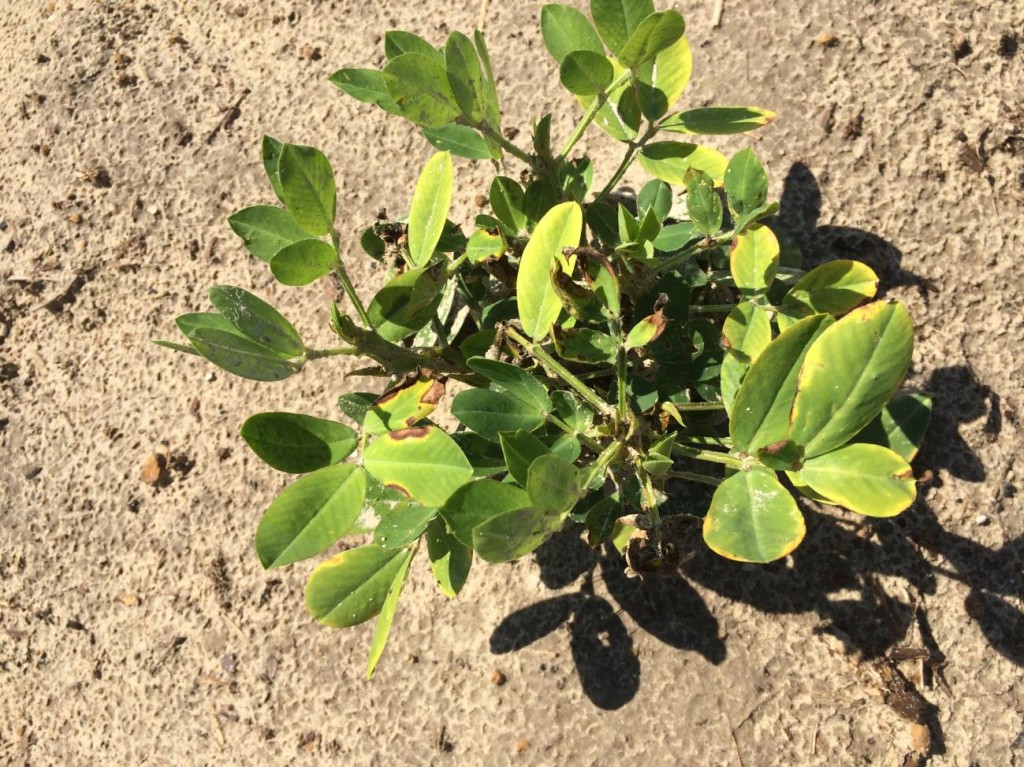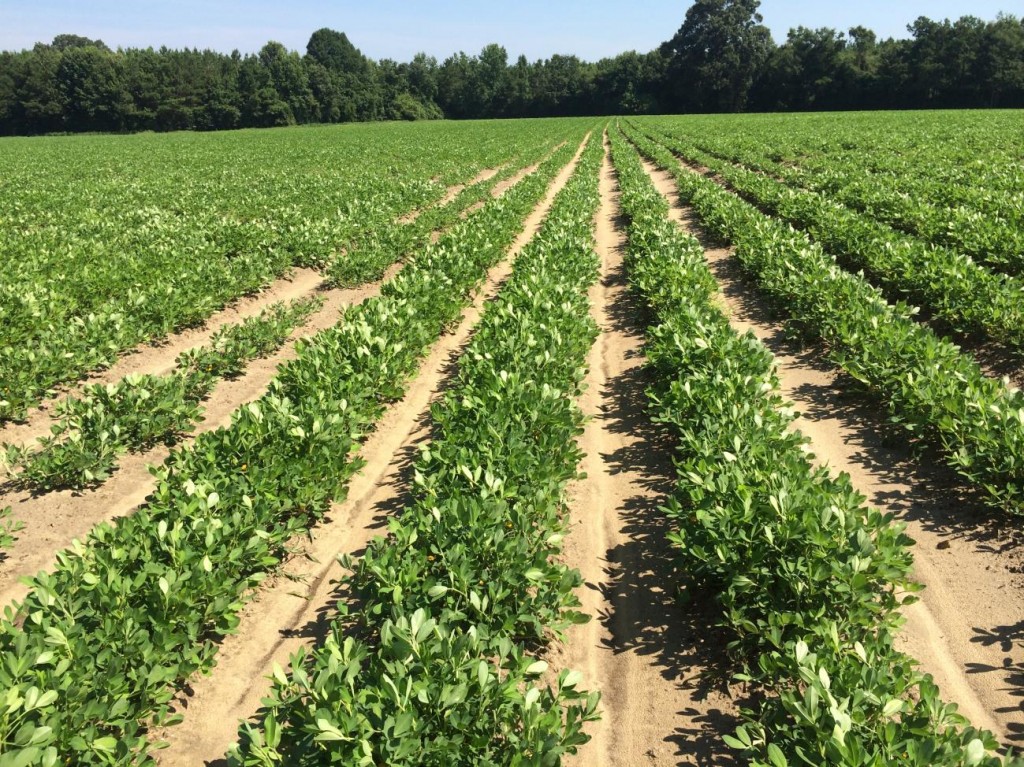 Article first appeared as North Carolina Peanut Note (PNNC-2014-102)