Mid and Late Season Weed Control
 I have noticed a number of fields with weeds breaking through the canopy. In many cases it is Palmer amaranth, sicklepod or grasses. If there are too many to pull up and someone is not interested in wiping them (almost no one will be interested in doing this), use 2 applications of 2,4-DB. Sicklepod is less competitive than Palmer amaranth, so suppression will go a long way with 2,4-DB. For Palmer amaranth, if you can't pull them up (a repeat statement from above) then I would recommend 2 shots of 2,4-DB. Certainly Ultra Blazer and Cobra will burn leaves of a big Palmer amaranth but they will not die (but the PPOs might get some smaller ones if the canopy has not closed.)
One could spray 2,4-DB 3 to 5 days before Cobra or Ultra Blazer, and this might improve control 10-15% over Ultra Blazer and Cobra alone. But one worry is injury from the PPOs, especially if you are not getting much out of them compared with less injury from 2,4-DB and almost the same amount of suppression by 2,4-DB. When we spray PPOs this time of year we can get a yield hit. I won't search out the data but this could be a couple of hundred pounds of yield loss. That is substantial given we are not getting much out of the PPOs in terms of control.
Eclipta can ease through the canopy and Cobra has been the herbicide of choice. But too, the eclipta is fairly large by now, and at best you will get suppression, although control will be more than what you will get for Palmer amaranth for the same treatment.
Grasses are much easier. Use some formulation of clethodim and they will melt away over time.
See below for some images of peanut injury following Cobra.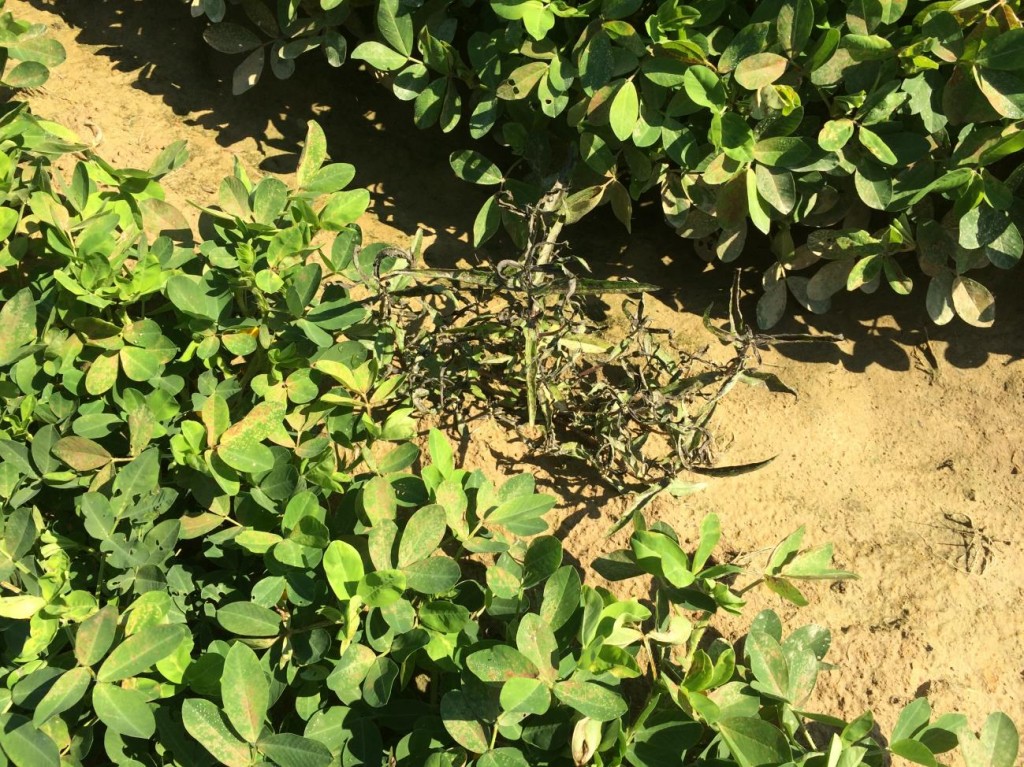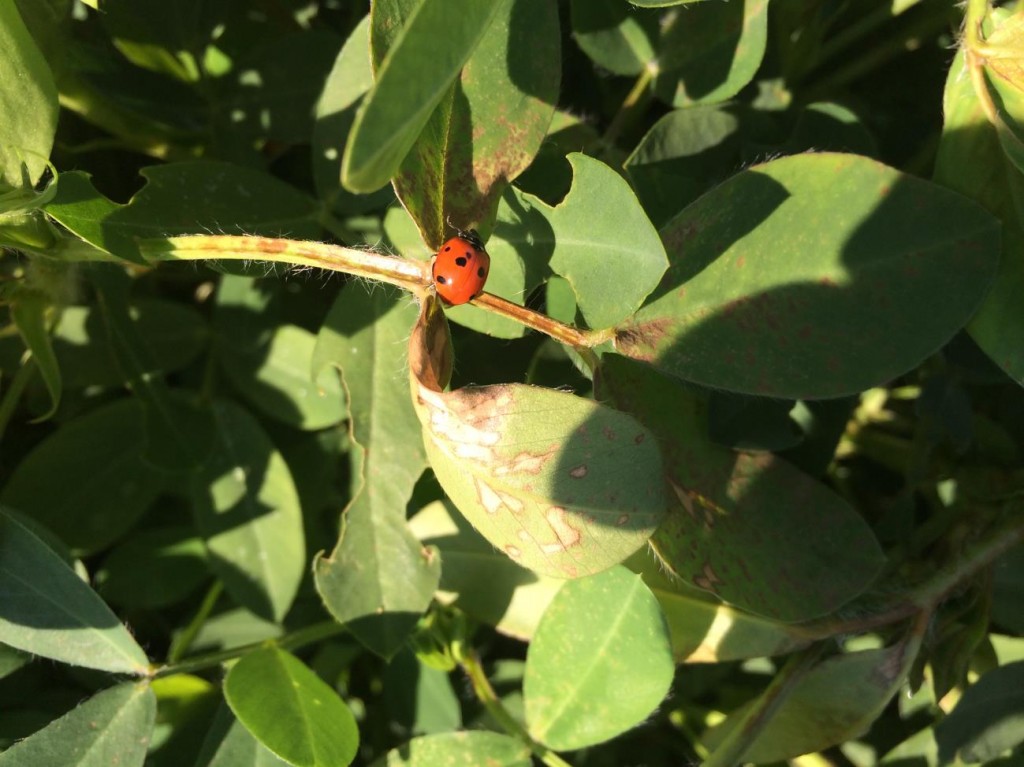 Article first appeared as North Carolina Peanut Note (PNNC-2014-101)